Lighting and Effects to create the perfect vibe at your event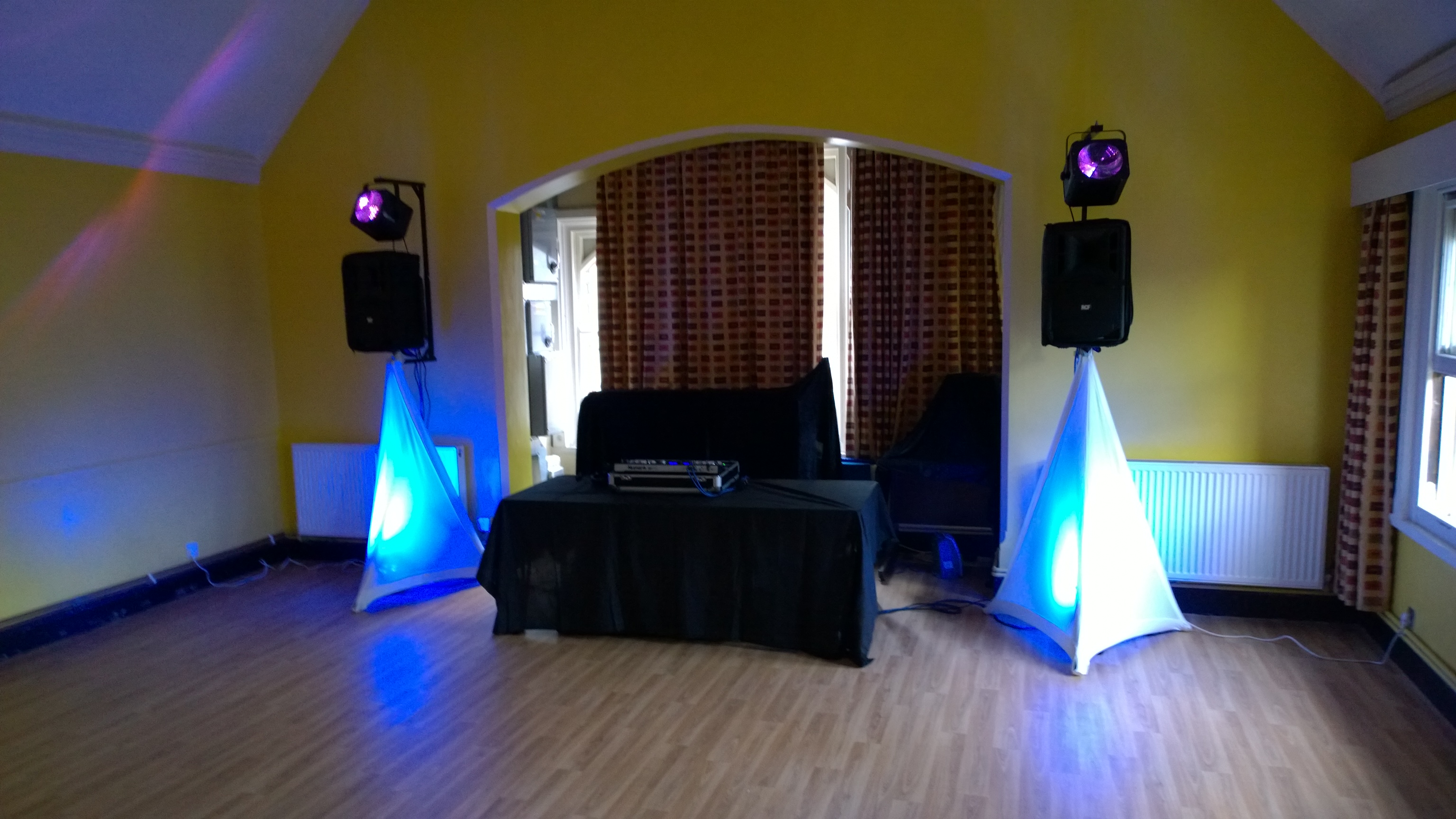 Having the right lighting and effects can make or break your celebration as it can totally transform the look and feel of a venue at the touch of  a button. The exanple shown here is from a DJ event setup I used in Alton in Spring 2014 where I just applied some strategically placed uplighting for a dramatic transformation.
I can provide a vast array of stunning lighting and effects ranging from a few classic style disco lights through to computer controlled lasers and mood uplighting through to a giant mirrorball for an amazing 'Glitterball' experience. Lighting can be provided with or without haze. A small amount of haze can have a dramatic impact on the the effects generated by the lights and lasers but you need to be careful as some venues won'y allow anything that generates a smoke-type effect. I will liaise with you and the venue fully prior to the event to make sure all effects are suitable for creating the right atmosphere as well as keeping the venue management happy.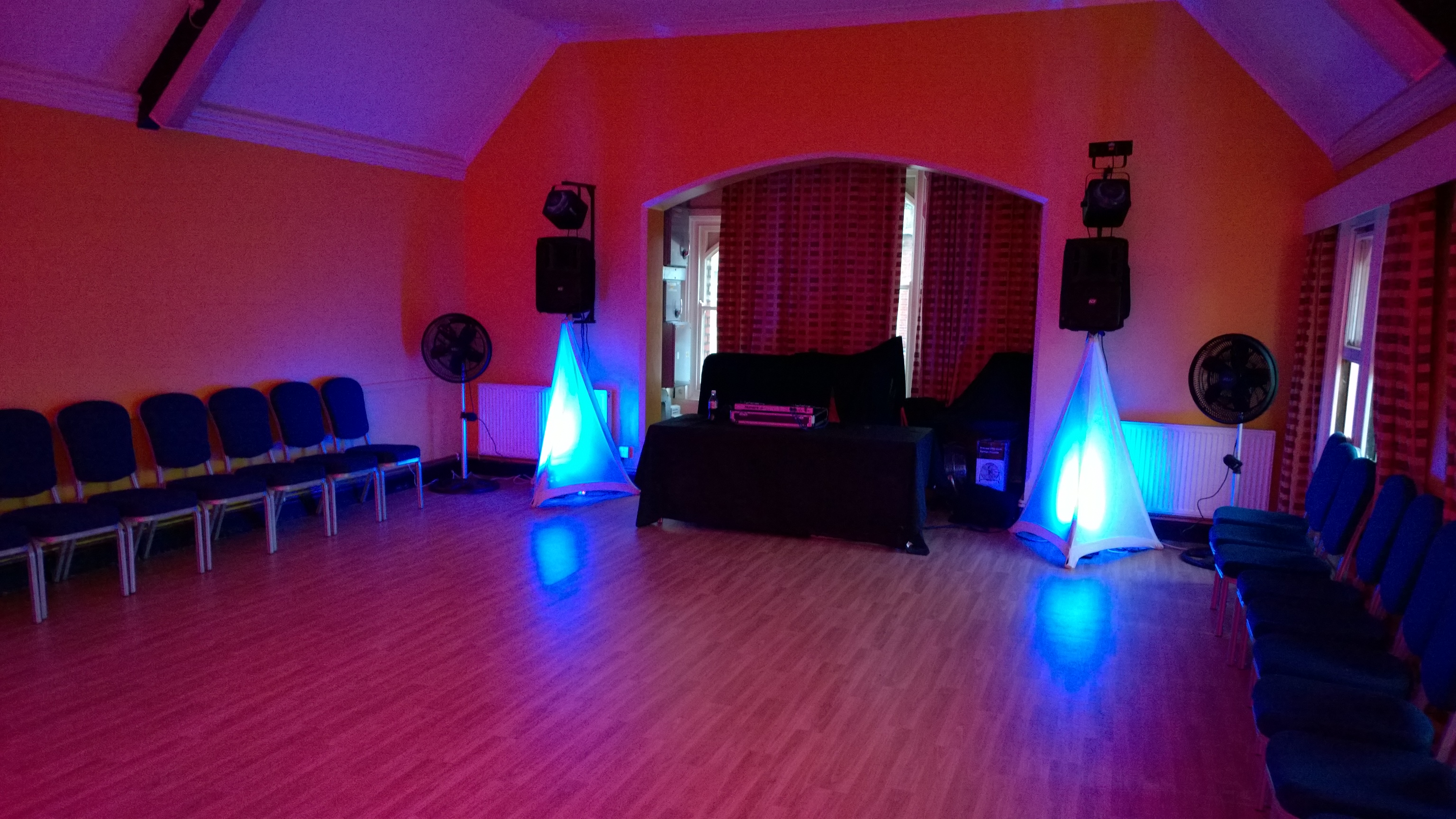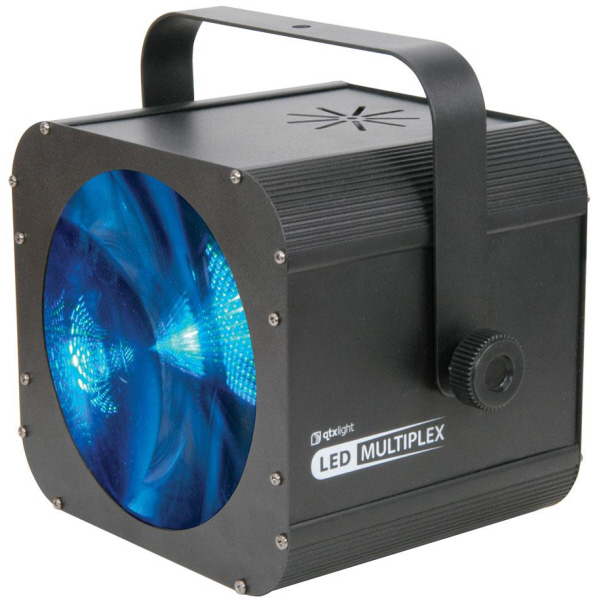 QTX Multiplex Lighting
The QTX Multiplex lights create a dazzling display of dancing lights across walls, ceilings or any other surface you want to project to. They almost have a 'retro' feel about them as lines, stripes or blocks of multi-coloured lights dance around in time to the music.
Chauvet Swarm 4 Lighting
These computer controlled light boxes produce arrays of dazzling razor-sharp beams of coloured light across the dancefloor or on to walls and ceilings. They look at their best with a little haze around. The beams are so sharp they're almost like  laser beams dancing with the music.